Places to Visit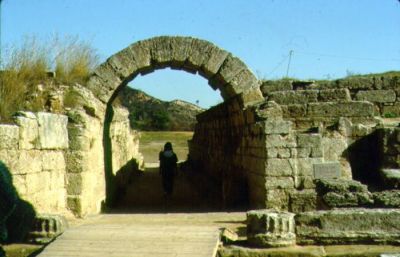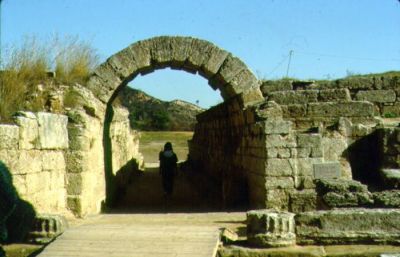 Olympia: Amongst shady pine, olive and oak trees, in a valley between Mount Kronos and the Alfios River on the Peloponnese Peninsula, lie the remains of two temples and the stadium where the first Olympic Games took place in 776 BC.
Ancient Corinth: The ruins of ancient Corinth, a short drive from the modern city, are spread around the base of the rock of Acrocorinth, which forms a natural acropolis for the city. Most of the surviving buildings are Roman rather than Greek, dating from the city's prosperous age after Caesar rebuilt much of the original Greek city, Roman armies having sacked it. The ruin that stands out particularly is the beautiful 6th century BC Temple of Apollo, built on a hill overlooking the remains of the Roman marketplace (agora).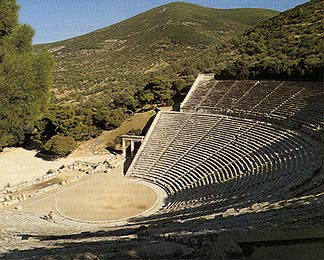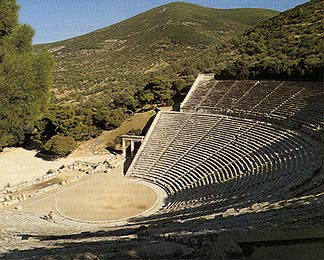 Epidaurus: A definite must on a tour of the Peloponnese is the famed ancient theatre of Epidaurus, built in the 3rd century BC and so well preserved that with little or no restoration it is still in use today for regular summer dramatic performances, which are lent a mystical aura by the beautiful setting. The theatre has perfect acoustics, allowing even a whisper on stage to be heard in the back row of the limestone amphitheatre, which can seat 14,000. North of the theatre are the ruins of the healing Sanctuary of Asklepios, which has a museum explaining how the original temple complex would have looked and functioned. Where the ancient town of Epidaurus once stood there is now the modern day village of Palia Epidaurus. This is a popular seaside resort with scenic beaches, a small harbour and several tavernas.
Mycenae: This ancient site, 31 miles (50km) south of Corinth, bears the remains of the ancient palace and citadel of Mycenae, a place of archaeological controversy but fascinating for the lay visitor. Homer's fabulous story has it that the kingdom of Mycenae was dripping in gold and revelling in riches before King Agamemnon decided to lead an assault on Troy, back in about 1,250BC. The king started a war that lasted a decade, battling to win the impossibly beautiful Helen of Troy back from Prince Paris. German archaeologist Heinrich Schliemann discovered Mycenae, which he believed gave credence to Homer's tale, in 1874 after he had excavated the remains of Troy itself. There is no doubt that Mycenae was a city of power and prosperity and the ruins, from the Lion Gate (oldest example of monumental sculpture in Europe) to the palace complex, houses and beehive tomb of Agamemnon, are well worth exploring.