Fishing Places in Cyclades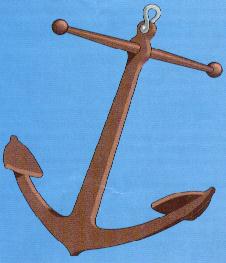 SYROS is good for all types of fishing. Its ΝΕ shores have many interesting fishing places. If a small boat is available to you, we suggest that you go to the islets GAIDAROS and STROGGYLO. Regions with shallow water, many shoals and caves in which good fish gather. The place allows all types of fishing (from angling to underwater fishing). If you prefer the western part of the island, then try the fisheries in Galissas bay, Grammata bay and Kini.
ANDROS fishery has been reduced due to many reasons; mainly the tankers crossing by cape Doro cause such pollution due to oil constitute one of the main causes of fish depletion. One can try his luck, forever, to fish above or under the surface, in the greatest part of Andros.
TINOS places are an island that offers α great variety of fishing areas and many sorts of fish. Try Panormos, a place with sandy beaches, as a starting place. You may also try, though, many shoals that gather a lot of fish. From Agios Ioannis to Livada cape and ΝΕ to Panormos bay, you will find many places that encourage fishers and you will do even better with a boat or an inflated craft, if you have one.
MYKONOS, in Little Venetia. There are many octopuses. Lindo and Tourlo, are areas for those who like underwater fishing. We suggest Panormos bay to the north. Also, at the area of its entrance Marmaronisi, is one of the best fishing places in Mykonos. Crystal clear water and an interesting bottom. 1 mile from Goni Cape, lies Tragonisi and after 5.5 miles there are two marvelous islets, Chtapodia. all the marine area is rich in fish and success is guaranteed.
TZIA, to the north and northeast of the island, from Otzia bay to Spathi Cape, the bottom is good and with many reefs, points which accumulate a lot of fish (sargo, red mullets, sea-breams and many sorts of rock fish). Caution is advised due to the frequent rough sea, in the area, especially for those who fish underwater, or use a boat very close to the shore with the steep cliffs. to the south of the island from Kalogiros Cape to Kavias Bay, the water is good for any type of fishing. Here you have the chance of catching sargo, lobster, and lots of rockfish. Tzia is one of the best fishing places, easily accessible, with ideal beaches for fishing combined with free camping throughout the seashore, from the NW to the SW coasts. Flambouri bay and Mericha (west), Livadaki Bay and Panagia Kanala(east), Agios Dimitris cape (south). The fishing areas are good, with lots of rockfish, blackfish and, less frequently, red mullets. In Cythnos those of you who fish underwater, may fish freely, as there are lots of beaches available for free camping and other comforts. Every day in Loutra you may get ice, in order to preserve fish catches.
SERIFOS, in Spathi cape and in Koutalas bay, south of the island, one finds interesting spots for underwater fishing with a variety of fish. To the east of the island, between Stili cape and Amylo Cape, the deserted island VOUS (1n.mile away from the shore) is the most ideal fishing area in Serifos for underwater fishers as well as for rafts and boats which will fish from the sea surface. In Livadi you may find ice in order to preserve the fish you have caught.
SIFNOS, from the west to the north of the island (from Castro bay to Platys Gialos) one finds many interesting spots for fishing even, with lots of fish (blackfish, sargo, striped Grey mullets, bass fish). The water is crystal clear, especially in the beach of Platys Gialos where, all kinds of accommodations and comforts are offered anchorage, camping, food and rooms to rent. In the marine area SE of the Citrianis island (southern end of the island, 0.5 n. miles away from Akra Conto) those of you who have a boat may try to catch bigger fish (swordfish, May fish, cod-fish). In Citriani those fishing underwater might be interesting.
KIMOLOS, the north coasts of the island, although rocky and infertile, allow fishing and especially underwater fishing. From Monastery Cape to Anatoli Cape, in Vrymas bay, you will meet many reefs and holes where fish gather (blackfish, phagrus and sargo). In Agios Eustathios or Pyrgi islet 1 n. mile south of Kimolos, between Voudias bay of Milos and the western shores of Polyegos, you will find many reefs, caves and holes where fine fish gather in abundance. Here the area is much better protected compared to the eastern shores, favouring underwater fishing, and there's a lot of fish (blackfish, streaked gurnards, skates and cod-fish). 3n.miles southeast of Kimolos is the unpopulated island Polyegos. This island is literally a fisherman's paradise. All sorts of fish gather around the island. Surface fishing, with nets, travel lines and trolls, will prove fruitful. For those who enjoy under water fishing, we suggest the calm water of the southern part of the island.
MILOS is an island rich in fishing places and offers with a great variety of areas and fish. To the east of Thiafes, a traditional fishing village with a surrounding sea bottom filled with a large variety of fish catches (lobsters, blackfish etc.). About 3n.miles southeast of Akra Spathi across Thiafes, one can find two islets of a great interest for underwater fishing. From Vanes Cape (west) to Psalida cape (south), where the island Paximadi lies ( 1 mile from Spilies the area is full of caves, holes and reefs (especially near Paximadi) that offer a great variety of blackfish, sargo, streaked gurnards, lobsters, red mullets etc. Adamantas, one of the greatest and safest moorages of the Aegean Sea, allows all types of fishing, especially foreigners but for advanced as well. The northern coasts of Milos are considered to be dangerous, because the waters are deep although they are rich in fish-catches. We suggest avoiding them, especially the underwater fishing fans.
PAROS, in Paros there are many areas for all kinds of fishing. The area north west of Parikia in the marine area from Agias Fokas Cape to Gaidouronisi to the north of the island is interesting. Naoussa bay. There is the homonymous picturesque fish village: an area with many reefs, caves, rich in many kinds of fish (blackfish, stripped grey mullets, sargo, bass fish, doradoes). This area allows all types of fishing (surface and underwater). One may often find red mullets, if one goes with α boat from 1 mile to 3 miles in the open sea. Note that outside the port of Paros of the location Vokes, a reef of 10 meters deep, gathers a lot of fish, especially for underwater fishing.
NAXOS, to the east of the island, Apollon bay and to the SE Panormos, are two ideal locations for all kinds of fishing and two very good moorages, at the same time. To the west Agiassos Βay has an interesting sea bottom, appropriate for underwater fishing (blackfish and doradoes).
AMORGOS marine area with an abundance of fish. Try the Catapola. We suggest the wonderful location of Aigiali little harbor (or Agia Αnna) 2 miles of eastern Akra of the Nikouria islet, north of Amorgos. Α location with abundant fish even οn shallow waters (blackfish, sargo, sea bream, red mullets, lobsters and many octopi). For underwater fishermen, the islet Nikouria, is an ideal place too.
FOLEGANDROS, for the underwater fishermen we suggest exclusively the St. George Bay with very clean waters suitable for aΙΙ fishing. The Bays Oreina and Kavallaris, north east of the island, have α lot of fish such as porgies, red snappers, red mullets, stripped basses and not seldom lobsters. At the Livadi, you will combine camping, anchorage for your small boat and good fishing.
SMALL EASTERN CYCLADES
ΡΑΝΟ KOUFONISI To the east, the beaches Kori, Charokopou, Parianou 500 meters - 1 km away from the port.
IRAKLIA Lots of rockfish along the shores.
SCHINOUSA Lots of fish, many sandy beaches, but many locations have deep and dangerous waters.
DONOUSA To the west, shores with good spots and across with very deep waters but also very dangerous. It is best to be avoided.

IOS, all over Ios, there are fishing places. To the north of the island at Plakoto, there are all sorts of fish-catches. The rocky islet Psathonisi, 2.7miles NW of Agios Georgios cape is one of the best fishing areas. The Magganari bay at the south coasts offers abundant good fish, as well as good marine anchorage for those who have boats. In the same area, 1.5 n. miles east of the Achladi Cape, the rocky islet Varvaronisi is α fishing area of great interest, where you will surely find some company as many fishermen and underwater fishing fans prefer it. Finally the Mylopota bay to the east has an abundance of fish enchanting sandy beaches, a very clean seaside and one has the chance to fish and swim naked.

SANTORINI, the greatest part of Santorini is not such a good place to go fishing, as it has tall and rocky shores and deep waters. We suggest the islets Palea Kameni and Nea Kameni as the best fishing areas around (blackfish, sargo).

ΑΝΑFΙ, we suggest that you go to the northern shores of the island. Many reefs, cracks and holes offer blackfish, sargoes, doradoes and octopuses in small depths. In the open sea, for those of you who have larger boats, "bigger catch" is available (May fish, cod - fish, swordfish). Anyhow, you should have in mind that there is a lot of fish all around the island because; the island has not been "fished" by many fishermen. Try fishing anywhere you feels best suited for you there are no dangers. It has the characteristic elements of Sikinos for all fishing. We suggest you try the Vorina bay at the Northeast and the St. George bay where you could combine camping and fishing in crystal clear shallow waters. You can fish on the entire island. One of the islands of the cleanest waters, the best sea bottoms and the most fishes kinds. We note the locations Cavo Malta ΝΕ, Paliokastro Ε, Alopronia and Alykes. On the south side of the island, there is the marine area of Cavo Kori. The islets Daravos and Kalogeros, 3,10 miles from Cavo, is one of the most ideal fishing areas for underwater fishing fans (lobsters, octopuses, red snappers, porgies, giltheads, etc.

SIKINOS, you may fish everywhere in the island. It is one of the islands with the clearest water, the best sea bottoms and the most kinds of fish. Try the locations around Malta Cape ΝΕ. Paleocastro east, Alopronia and Alykes. To the south of the island the aquatic area of Kori Cape. The islets Karavos and Kalogeros 3.3 n.miles from Cavo lays one of the most ideal fisheries for underwater fishing fans (lobsters, octopuses, giltheads, etc.).

>> Cyclades Islands : Amorgos, Anafi, Andros, Antiparos, Delos, Folegandros, Ios, Kea, Kimolos, Kithnos, Koufonisia, Milos, Mykonos, Naxos, Paros, Santorini, Serifos, Sifnos, Sikinos, Syros, Tinos.