History & Sightseeing's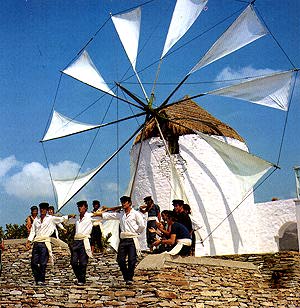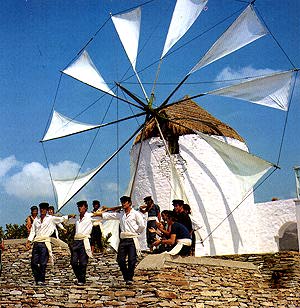 Paros is the third island of the Cyclades in extent and lies westwards. In the prohellenic years its name was Minoa. Minos was at Paros when he learned about the murder of Androgeus, his son, in Athens. For the murder of his son, Minos punished the Athenians by paying a heavy toll to give 7 young men and 7 young women to the Minotaur. The inhabitants of Paros were famous for their justice, that 's why they had been called many times to arbitrate the disputes of the Greeks. When the island was conquered by the Arcades, their leader was Paros who gave to the island its current name. it is subordinated by the Ptolemies, the Macedonians and the Romans successively. In the Byzantine years Paros is ravaged by the pirate raids and meets the greatest period of its downfall. In the 13th century the Venetians take it and subordinate it under the Duchy of Naxos. Barbarossa pillages the island in 1537. In 1770 Naousa becomes the base of the Russian fleet of the Orlovs. In 1821 Paros takes an active part in the Greek Revolution.
Sightseeing's: The Castle in Paros is a unique monument. Panagia the Katapoliani or Ekatontapiliani Holy Mary with the 100 doors in the old city, a name that derives from its 100 doors and rooms, one of the most important Byzantine monuments of Greece. 6km after Paroikia, the well known are "Petaloudes" (butterflies) unique monument of natural beauty. In Dryos and in the Pyrgaki area, ancient ruins of a tower of the age of copper. The Folklore Museum in Lefkes. The amazing sandy beach of the mole in Marpissa and one of the most beautiful bays of the Cyclades, Calogeros.
Beaches for Swimming:
LIVADIA: West of the port, Agia Irini, Parasporo
PAROIKIA: Kaminia, Agios Fokas
NAOYSSA: Micro Megalo Piperi (Small Great Pepper), Xifara, Lageri, Agioi Anargyroi, Santa Maria, Ampela.
ALYKI; Palia Alyki
MARPISSA; Piso Livadi, Logaras
POUNTA: The bay of the settlement