Theocritus


Theocritus (c.310-250BC) Born in Syracusae, lived on the island Kos and also spent time in Egypt under Ptolemy II, Theocritus was to become the...


2. Theocritus

theocritus, the author of the Idylls, works of bucolic poetry.


To the Shepherd-God, Theocritus


Viol and Flute, Theocritus


To Apollo and the Muses, Theocritus


On Prexo, Wife of Theocritus of Samos, Leonidas of Tarentum


Greek Anthology Book I Chapter VI Part II - Nature.


Theokritos (ca. 310-250fKr) Född i Syrakusa men levde på ön Kos och spenderade också tid i Egypten under Ptolemaios II,...


Wikipedia (en) Wikipedia RSS Feed Wikipedia Atom Feed Diocles (mythology) From Wikipedia, the free encyclopedia Jump to: navigation, search In Greek...

Hydra Island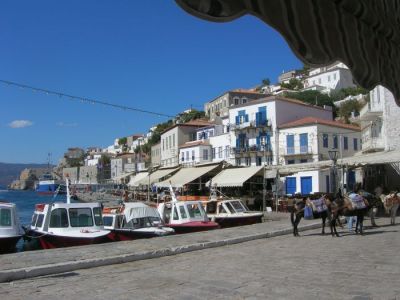 Welcome to Hellas (Greece) and welcome to Hydra! it's probably impossible to fit all of Hydra's fascinating beauty in this small pamphlet. We have attempted, however, to give a short description of the island that has enough to offer the visitor and guarantees a memorable vacation.
The healthy dry climate, the friendly people, the sparkling warm waters and the picturesque harbor that at sundown transforms into a cosmopolitan city full of sports, scuba diving, trips to the islander historical monasteries, donkey rides in town, shopping In the stores along the harbor, good food in the taverner and restaurants, and all night partying at the bars and music clubs around town.
The high quality and exquisite service characteristic of the hotels and other shops and restaurants fit perfectly the strict standards of the highest class visitors and the jet set from all over the world that come to Hydra every year.

Sponsored by Mistral Hotel
Have a wonderful time...